The Perfect Balance: Industry Artist Who Are Business Savvy

PH Balanced Music is known for delivering high quality production in all styles of music, and guiding artists through the recording process. With afiliations in major music industry markets, and access to the best musicians and vocalist, our clients have gone on to reach their musical goals.
Expanding our vision, we've formed an entertainment company and Label that can meet the demands of the record buying audience that now access their music in stores and online. With MDI Distribution as our partner, and The Artist Company in the marketing and promotion arena, our goal is to take the Artist from beginning to end in the development and release of their CD's as well as supporting them by encouraging live performance through artist bookings and promotional efforts .
From experts in the vocal and production arena to top photographers, graphic designers, marketing consultants, digital media and video production, film, independent and major label afiliations, PH Balanced Music and Associates can cover every field and genre of music.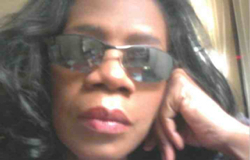 Pattie Howard - Owner/CEO
- Artist Producer Songwriter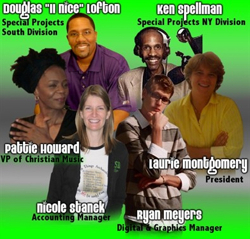 Laurie Montgomery Pres MDI Distribution  and Staff
Wendy Garfinkel,
Social Worker II at Motion Picture and Television Fund
Director of Human Services, Society of Singers
"Pattie is a creative and determined worker with a strong work ethic and desire to succeed. I'd recommend her to any company she strives to become involved with as she will do everything she can to please and bring success to any organization or firm."
Rick Sands
CEO Sands Entertainment
Rimsky/Warner - Label
Business Partner
"I have had the privilege of working with Pattie Howard through the years. Pattie has played a huge role in the development of several of my artists. She organized everything from supporting musicians to recording sessions - she even composed and directed arrangements. Pattie is an extremely talented musician and a lovely human being. Although the above recommendation may sound effusive in praise, it is not exaggerated in any way. I recommend Pattie Howard without reservation for not only will you find her hugely gifted, she will accomplish your goals with determination."

Rick Sands
Sands Entertainment
www.sandsent.com
Vernice Watson
CEO The Artist Company International
Business Partner

"Pattie Howard is professional in all her areas of expertise, and I have enjoyed working with her and PHB Music over the years."


Allis Karim
Hired Pattie as a Business Consultant
Top qualities: Great Results, Personable, Expert

"I worked with Pattie in securing a licensing deal for Sy Smith's work for the Independent Soul Divas 2 compilation. The matter was concluded efficiently and in a highy business like manner with minimum delays."

Laurie Montgomery,
President, MDI Dist.
Worked directly with Pattie at PH Balanced Music
"Pattie Howard knows very well how to work with a variety of people. Pattie loves challenges, meeting and surpassing her goals and her problem solving skills ranks very high. She has great initiative and follow through skills, She loves being a part of a team. She always brings new ideas to the table. With an eye for detail, Pattie always does what it takes to get the job done efficiently and in a timely manner.
MDI Distribution loves having her as a part of the team for the last 6 Years."
Bashiri Johnson
Pres., Bashiri Music Inc.
Business Partner
"Pattie Howard is the epitome of possibility. In her peaceful demeanor, an abundance of power and presence exude. Pattie gets my highest recommendation for her work, but more importantly, for her spirit."
Frances Jaye
Owner, Neo Soul Cafe
Business Partner
"Pattie is tenacious and hardworking, she stays on top of everything."
Robert H Tisdale Jr
MAC, Los Angeles
Top qualities: Expert, High Integrity, Creative
"Pattie is a fast moving creative genius in the music world. Recognizably as an music artist, music producer and seasoned entrepreneur. Having the pleasure to witness her outstanding expertise has been a pleasure.Ms Howard's creative implementation in attaining marketable results in a working relationship is golden and I highly recommend her services and collaboration."
Patrick Gandy
Artist, Blair & Taylor Music
"I have known Pattie Howard for many years. Pattie has hired me as an arranger, orchestrator and music director for live performance and records. Her songwriting is gifted as is her intellect. The choices she makes while producing, writing lyrics and the surprises in her harmonic choices and song structure, these open the listener's heart and I am always moved by her. Her latest works adapt with the time while her older gems still haunt my heart and brain. I cannot compose a recommendation for Pattie without illuminating her power. She is special indeed. She calls it, "being off on another planet" but trust me; she is pure genius...and funky."
Jonathan Rumford
Sales/A&R/Digital promotion & distribution, Kajmere Sound Distribution
Business Partner
"Pattie has been one of the more professional individuals I've worked with in the music industry. Always a pleasure and always timely, if you need someone dependable then look no further!"
Colie Williams
Recording Artist - Songwriter - Actress
"Mr Keyonne Brooks of PH Balanced has managed my career throughout the development of my debut CD. His knowledge, support, representation and willingness to go that extra mile have been invaluable.Ms. Pattie Howard-CEO of PH Balanced has offered me invaluable advice, supplied me with her musical expertise and has been most generous with her time and resources. Ms. Pattie Howard and Keyonne Brooks make a great team and in a challenging business thay have provided me with reassurance that I have an outstanding,knowledgeable team of professionals that believe in me and will represent me impeccably."
Got a question? Write us!