For Immediate Release- PHB Music announces the release of a single and an EP from two of it's newest additions to the Indie label, aPath(E), a group of five rappers with a polished yet gritty style and approach to the rap game, and Sasha MaRi AKA DollFace, the gorgeous female addition with skills that make her a serious contender in the Hip Hop, Rap, and Pop genres.
aPath(E), supported by a crew known as The a(E) Movement out of the Atlanta area is "the perfect blend of rap, real music, and lyrical genius all packaged within a rap version of the male group, signaling a new era of Rap" says Pattie Howard, CEO of PHB Music. The five member male group consists of Delante "Tazzer" Armani, Bryson "Cali Art" May, Shon "Shoncy 2x" Jefferies, Kedron "Boogie Loc" Byers, and Lamar "Marz" Campbell. The crews EP drops digitally next months with a full CD follow up January 2012.
Sasha MaRi AKA DollFace to her friends and fans recently wowed the audience at LA's prestigious R&B Live in Studio City with her acoustic hip hop remix of Lil Wayne's "How To Love" and an acoustic original, "Hold You" that caught the attention of the Hollywood industry crowd, including Mario who also hit the stage that night.
PHB Music plans to release Sasha MaRi's debut single "Thunder" in upcoming weeks, launching the singer, rapper, songwriter, musician, and dancer into the music industry scene. Sasha MaRi is a full package with the voice of an angel, as she accompanies herself on acoustic guitar, or sings with passion while playing keys, reminiscent of Alisha Keys, but definitely authentic Sasha MaRi.
aPath(E) and Sasha MaRi will be available on iTunes distributed by PHB Music and MDI Distribution.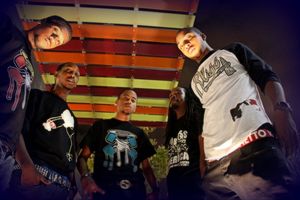 aPath(E)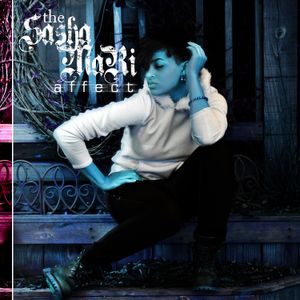 Sasha MaRi